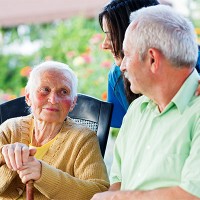 Swift Electrical are experts in the field of aged care electrical safety, providing for the sector for over 27 years.
Owner Bruce Swift began servicing this market when his own grandmother was residing at an aged care facility. Bruce quickly recognised the need for highly trained and specialised electricians in the aged-care industry who could respond quickly and compassionately to the unique needs of the sector.
Since then Swift Electrical has grown to provide electrical works and compliance services to over 10% of the aged care market within Victoria.
We have also successfully assisted many aged care organisations during various audits, including: external and internal audits, Accreditations and Worksafe visits. We make a point of actively participating in an organisations quality program to achieve a positive outcome on their continuous improvement plans.
But don't just take our word for it. The below examples were recently used by one of our clients as continuous improvement evidence during an external audit by the Standards & Accreditation Agency:
Case Study 1 – Lighting Levels
Lighting levels were reviewed and evaluated by Swift Electrical who provided a report outlining the benefits to the residents, staff and the savings on costs of a new and improved lighting system. Once approved and completed, the changes enhanced the environment making it conducive, safer and homelike, the starkness of the clinical white disappeared; improvements were noticed almost immediately. Behaviours in our dementia residents became more manageable, residents with Sensory Loss were less anxious and there was an increased ease in settling the residents at night and a decrease in nocturnal wandering.
Case Study 2 – Bedside Guardian
"Bedside Guardians" implemented by Swift Electrical in bedrooms minimised falls. With the new Bed Guardians clinical staff are alerted via the nurse call system when a resident is getting up from bed unassisted, preventing the potential for an injury resulting in hospitalisation. Learn More…
'The service level and aged care knowledge in Acts and Regulations in a heavily regulated business is optimum from Swift Electrical.'
– Lucy Chapman, Aged Care Facility Manager